Pit
NO PLACE TO GO BUT UP.
CLIMB. DIE. RUN IT BACK.
Pit is a hardcore, text-based Multi-User Dungeon RPG played through Discord.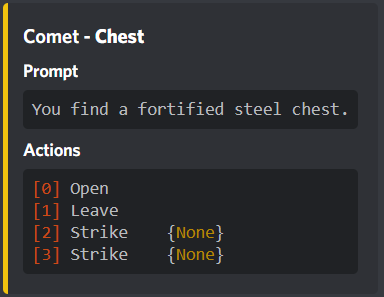 YOU ARE NOT ALONE.
Trade, duel and team up with your servermates to tackle the ultimate challenge.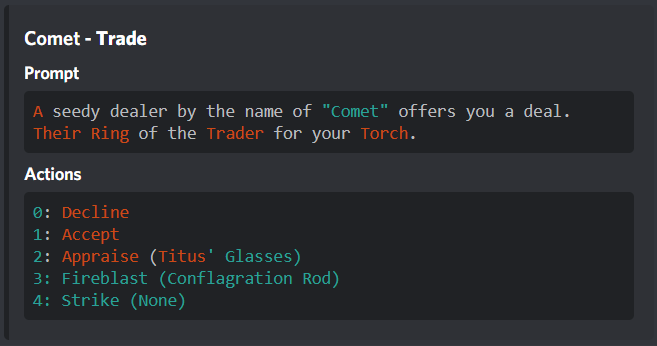 CHOOSE YOUR CLASS.
Pit uses Fluid Class design! Changing your class is as easy as changing your clothes.
FORTUNE FAVORS THE CUNNING.
Discover secret abilities to get an upper hand in combat.